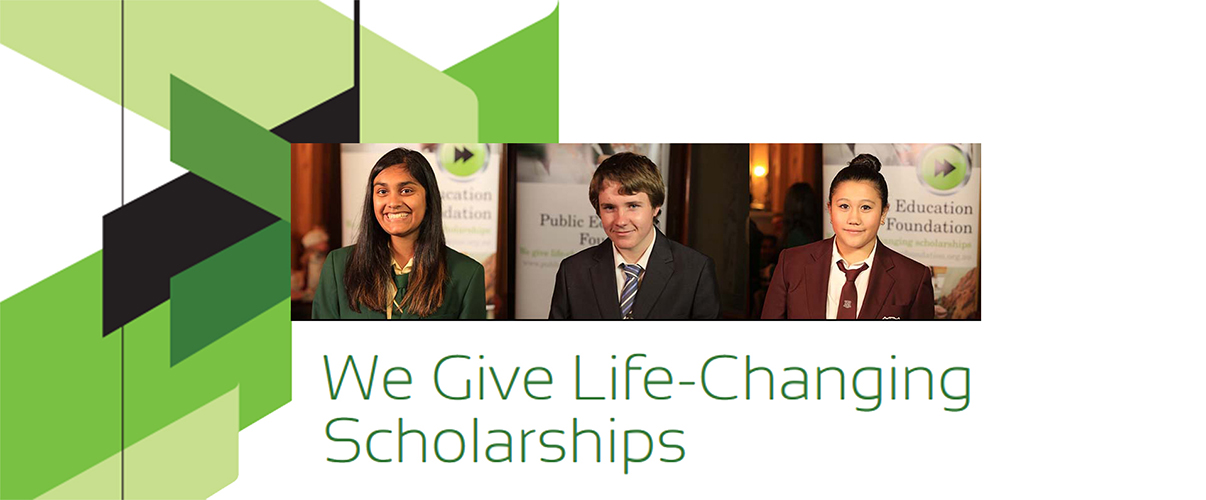 Welcome to the Public Education Foundation's Scholarship and Award application portal.

Our online system for scholarship applications makes gathering and submitting information easier than ever.
If this is the first time you have accessed this system, please create an account by clicking on the REGISTER button in the top right hand corner of this screen and follow the prompts.
If you have previously setup an account, then select Log In and enter your email address and password.
Don't forget to check all of the available scholarships to see what you can apply for. There may be more than one!

If you don't see the scholarship you are looking for, it may not be open at the moment. Please check our website for opening and closing dates.

Together with the NSW Department of Education, the Foundation manages awards that acknowledge excellence in NSW schools across a range of categories:
Minister's Award for Excellence in Student Achievement
Minister's Award for Excellence in Teaching
Secretary's Award for Excellent Service
Secretary's Award for an Outstanding School Initiative
Secretary's School Achievement Award
Public School Parent of the Year Award
Applications for the 2022 Minister's and Secretary's Awards for Excellence will close on 8 June 2022.

If you have queries at any stage of the process please email info@publiceducationfoundation.org.au